Are You Struggling WithChronic Body Pains?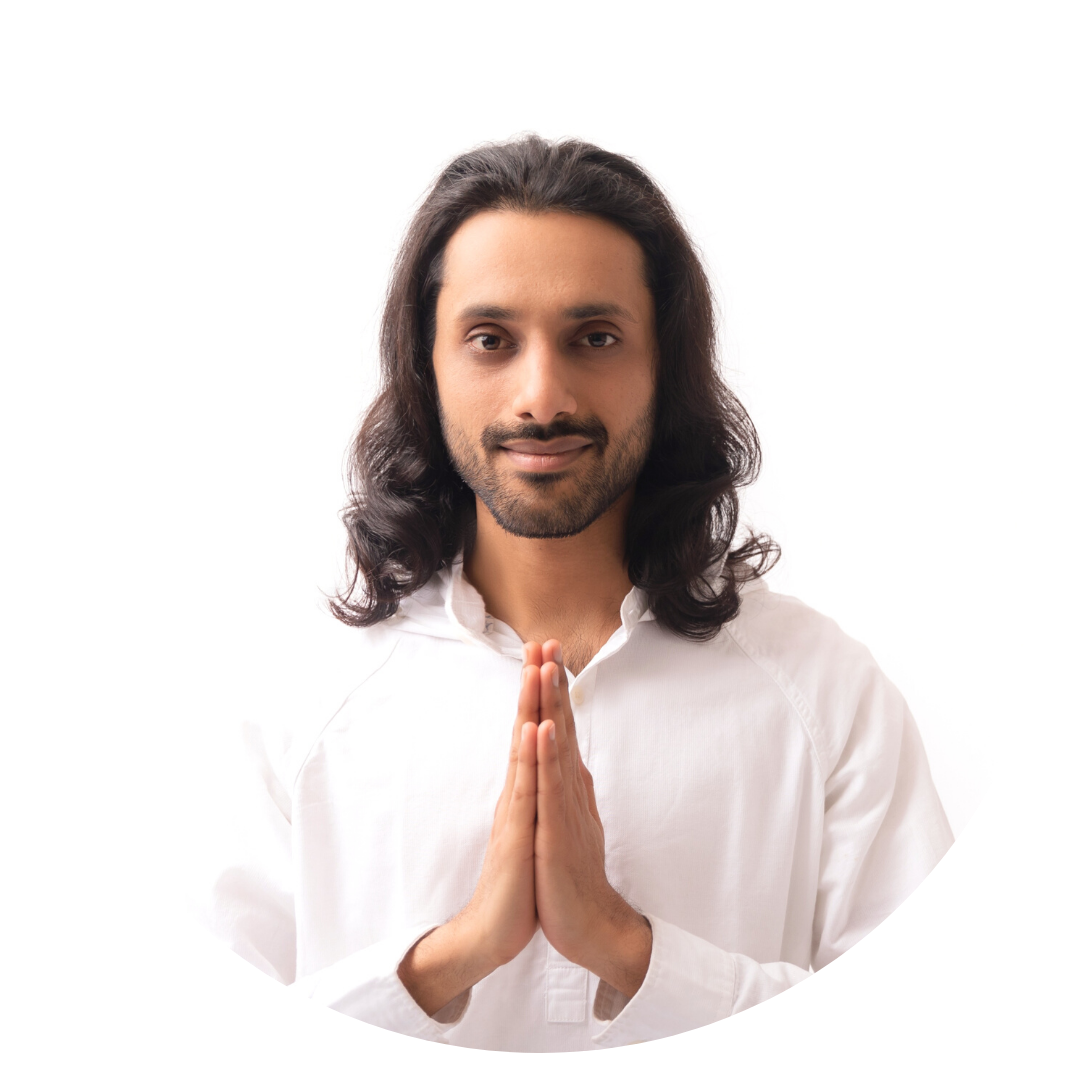 Learn My Energy Secrets On How To Get Freedom From Chronic Pains and Heal Your BodyWithin 90 Days.
Heal With Classical Yoga
I help working professionals get freedom from chronic pains, heal their bodies using Cosmic Healing Therapies.
This system has changed hundreds of lives and you could be the next one.
I invite you to my next FREE workshop and learn my energy mastery secrets.
Yogacharya Sumit Upreti,Cosmic Wellness Coach
Register ForFree Workshop
Are You Ignoring Body Pains?
Identify The Root Cause Of Your Body Pains
Lack of ExerciseLow ImmunityDigestive IssuesObesityPast TraumasStress/AnxietyImproper SleepOther Chronic Diseases
Start My Life Transforming Cosmic Healing Therapies
Freedom & Abundance
Learn My Energy Mastery Secrets
High Energy Levels
How to release stress and boost body energy?
Healing Your Body
How to Freedom From Body Pains?
Classical Yoga Therapies
Scientific Techniques To Reverse Chronic Diseases LIVE
Join My Online Courses & Coaching
Starting from just Rs.999* onwards
Here's What MY STUDENTS Are Saying About My Proven System
SUCCESS Stories On My Youtube Channel
Punit Bajpai
Software Engineer
"Lots of gratitude to Sumit Sir for adapting the goal of helping people facing challenges to transform and become healthy & happy. ."
Sandeep Kumar
International Chef
"The teachings and methods are 100 percent practical and Sumit sir makes sure in his one to one sessions that you are using them in an efficient manner."
MAHIMA SUD
Government Job
"I have become calm, composed, mentally and emotionally more strong and more confident. My perspective towards life completely changed. "
Register ForFree Workshop
Follow Me On Social…
FacebookSub TextTwitterSub TextInstagramSub TextYouTUBELinkedInTelegram
[op3_menu_render menu_id='80' uuid='K7cuiLrZ' page_id='4706′ page_timestamp='1654002743′]MenuCloseDisclosurePrivacyRefund[/op3_menu_render]
© 2022 Sumit Upreti. All Rights Reserved